My job doesn't require that I recruit within the teen sector.
However, if I were recruiting teens, I'd certainly be spending more time reaching out to them where they live (translation: where they spend all their time).
So, where do they spend all their time?
When I was a kid, (roughly, 1969, and not yet a teenager), each night at 10:00pm before the local newscast there was a creepy public service announcement that always gave me the willies:
"It's 10 p.m. Do you know where your children are?"
Not sure why I hated this announcement, but if I was lucky enough to be awake at 10 o'clock, it always made me glad that I wasn't far from the family room.
If you are the parent of a teen in the year 2007, in answer to the question,
"It's 10 p.m. Do you know where your teens are?"
you'd most likely reply,
"Glued to myspace."
If you've been asleep at the parenting wheel for the past few years and haven't a clue what
MySpace
is, shame on you. Now, get a grip and check out the list below -
Telegraph
just posted the top
10 ten teen sites
.
So here's the ten sites most likely to appear as "favorites" on your teen's computer:
MySpace
the biggest social networking site (SNS). Pretty much a household name.

Bebo
fast-growing SNS popular among younger teens
Facebook
started as a college SNS, but is spreading quickly to younger users.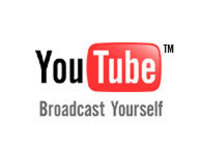 YouTube
a site where users share home-made short videos. Around 100 million videos are watched each day on YouTube. Other video sites include Jumpcut, Grouper, Eyespot, Motionbox, vPod.tv, StupidVideos, Blip.tv and iFilm.
Vox
a popular place to blog, share videos and photos and keep in touch with friends.
Kazaa
a fashionable file-sharing program that lets you download music, games, and vids.

the 'in' sociable music lovers' site. Other sites include YourSpins, ReverbNation, Mog and Rapspace.
Second Life
a 3-D virtual world game built and owned by its residents ("Avatars").
Launched in 2003, it is inhabited today by five million people. About to be targeted by greens, who estimate that each avatar has a carbon footprint larger than the average real-life Brazilian, thanks to the 4,000 servers and 12,500 PCs used to run the game. World of Warcraft is also popular
Piczo
a trendy photo-sharing site. Zorpia is big, too.
Wikipedia
free online encyclopedia, often used for downloading homework.
Now, just think of the teenage-conversation-starters you'll have at your disposal next time the clock strikes 10pm!